Hajj stampede: At least 200 killed, Hundreds more injured
|
Mecca Stampede Kills at least 200
More than 200 pilgrims have been killed in a crush at Mina, outside the Muslim holy city of Mecca, where about two million people are performing the annual haj pilgrimage.
Saudi Arabia's civil defence authority said at least 450 others were injured in the crush, which took place on Street 204 of the camp city at Mina, a few kilometres east of Mecca, where pilgrims stay for several days during the climax of the haj.
The pilgrimage, the world's largest annual gathering of people, has been the scene of deadly disasters in the past, including stampedes, tent fires and riots.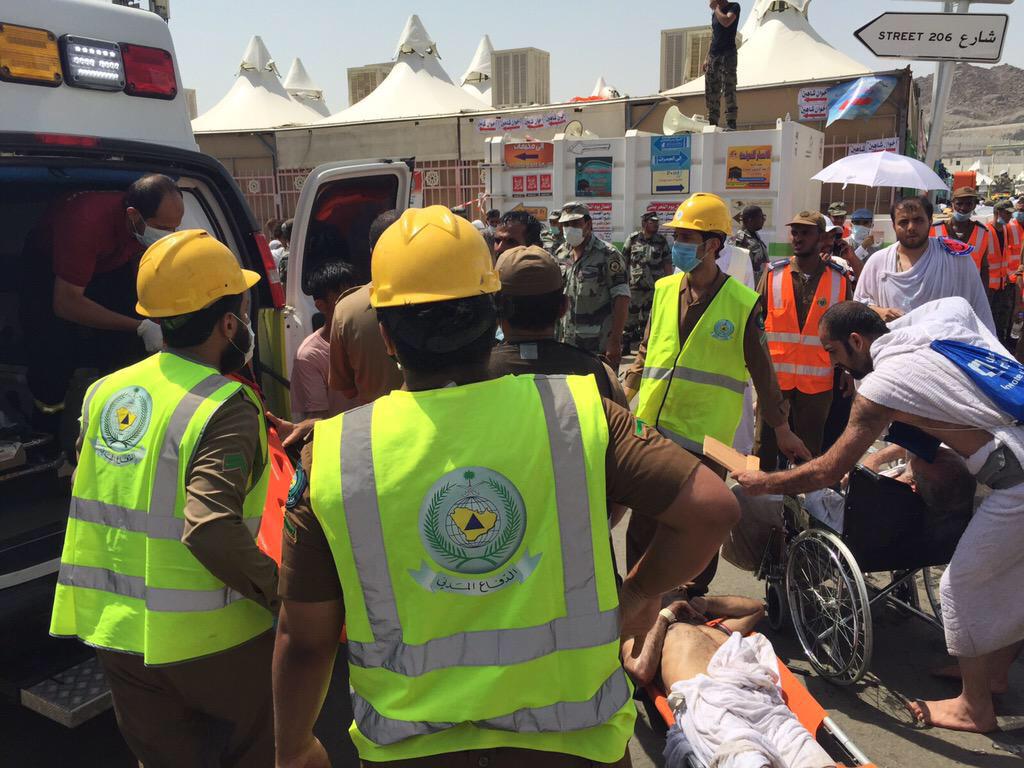 Photographs published on the civil defence Twitter feed showed pilgrims lying on stretchers while emergency workers in high-visibility jackets lifted them into an ambulance.
It said more than 220 ambulances and 4,000 rescue workers had been sent to the stampede's location to help the wounded. Saudi-owned Al-Arabiya television channel showed a convoy of ambulances driving through the Mina camp.
"Work is underway to separate large groups of people and direct pilgrims to alternative routes," the civil defence tweeted.
Thursday (Friday NZT) is also Eid al-Adha, when Muslims slaughter a sheep. It has traditionally been the most dangerous day of haj because vast numbers of pilgrims attempt to perform rituals at the same time in a single location.
Two weeks ago 110 people died in Mecca's Grand Mosque when a crane working on an expansion project collapsed during a storm and toppled off the roof into the main courtyard, crushing pilgrims underneath.
inna lillahi wa inna ilaihi rajioon